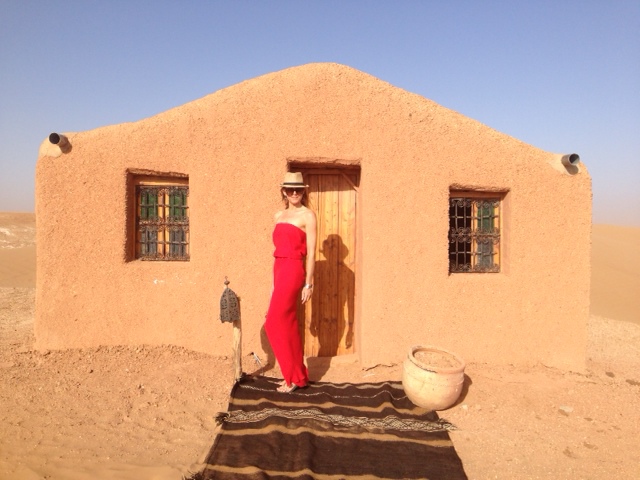 bias tube gown
Light as a feather the bias tube gown is a single seamed silk georgette constructed in a double layer with a hidden elastic top edge. Folded and easily tucked into the smallest carry on it can be worn accessorized on the red carpet with our medieval crystal breastplate or beach side with sandals.
This style is a favorite of chic travelers like Tracey Vincel who packed it on a birthday trip to colorful Morocco where she insisted on staying a few nights in the middle of the Sahara.
Available in red (as pictured) and black.