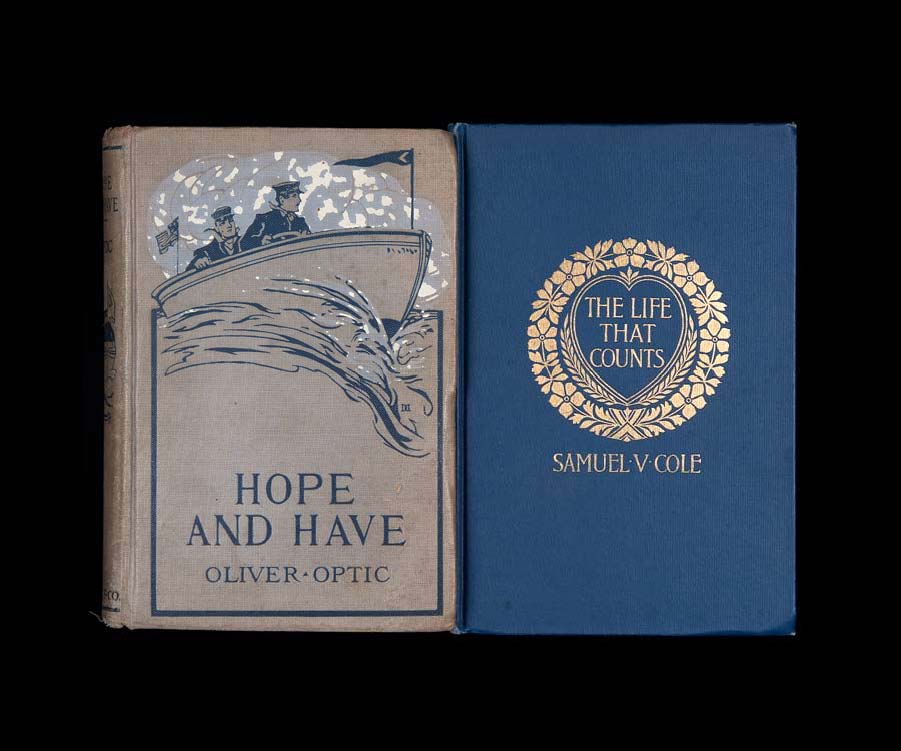 "Hope and Have"
Much of Nina Katchadourian's art occurs from an "investment in thinking on your feet, from optimism about the artistic potential that lurks within the mundane, and from curiosity about the productive tension between freedom and constraint."
Sorted Books involves culling private libraries and pulling together clusters of books based on their titles and other criteria and then documenting the selection through photography. Hope and Have is from the most recent Sorted Books work project in a turn of the century book cover collection in the Delaware Library. In a talk at the Catharine Clark Gallery this summer Nina explained the nautical cover image references her fascination with harrowing shipwreck survival accounts and overcoming the impossible.
Nina Katchadourian, Hope and Have (from "Once Upon a Time in Delaware/In Quest of the Perfect Book"), C-print, Edition of 5 + 2AP, 13 ½ x 20 inches framed.
Links: